It wouldn't be fashion week without Miley Cyrus doing something extravagant
I've got to love to hate her. I mean, she's casually turning up to NY fashion week topless, with, what looks like, Ice Cream cones covering her nipples!
In the picture above she is seen to be partying with Alexander Wang (great name).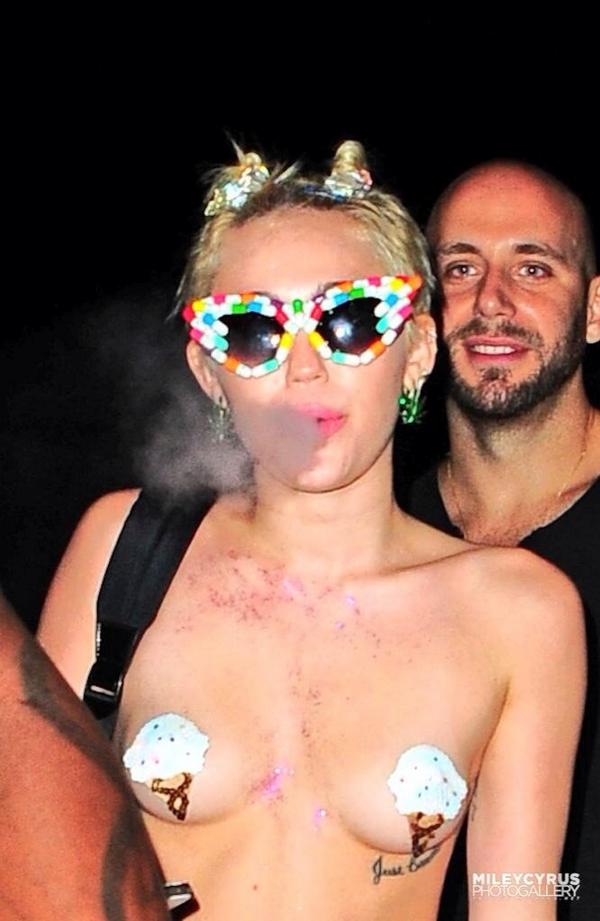 The girl is very odd…