Kanye West Accuses Kim Kardashian Of 'Trying To Antagonise' Him By Letting Their Daughter Wear Lipstick
Kanye West has claimed that Kim Kardashian is trying to 'antagonise' him by letting their daughter North wear lipstick.
While West – who legally changed his name to Ye – made this particular comment recently, the issue isn't new.
In 2019, Kardashian said that she'd 'got in trouble' with West for letting North wear make-up.
Kardashian filed for divorce from the rapper in February 2021, citing 'irreconcilable differences', and since then, their divorce has been the subject of numerous media stories, including letting their daughter wear make-up.
Kardashian has previously spoken about how she'd let her eldest daughter wear make-up on special occasions.
She said, 'I'd let her wear – you know, she has a little red for Christmas – I'd let her wear a red lip, or I'd let her do one pop of something. I'd let her, if she's wearing a black dress, a black lip. So I kind of got in trouble [from Kanye] for that.'
She then added that West made her 'change all the rules' and ban their children from wearing make-up until they were teenagers.
Kardashian added, 'North is trying to get in on the makeup but she's being blocked heavily because her dad has stopped all makeup for her until she is a teenager.'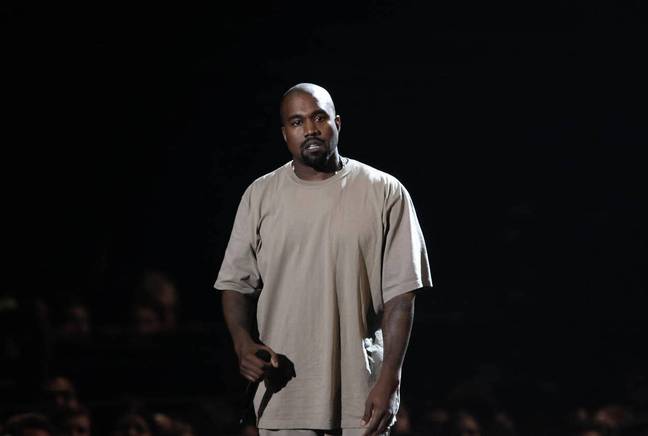 Now, West is claiming that Kardashian is letting North wear lipstick in TikTok videos to antagonise him.
Speaking to Jason Lee on the Hollywood Unlocked podcast, West said of his estranged wife, 'There's two things I said, tell her – security not gonna be in-between me and my kids, and also tell her, don't have my daughter wearing lipstick on TikTok, and don't have her TikTok at all if I don't approve that, and I said it after it was done without me knowing.'
Recent TikTok videos posted to North and Kim's shared account, which is managed by an adult, show North trying out different make-up items.
West continued, 'And then it happened again. So I feel like it's poking the bear or trying to antagonise me or create this crazy narrative.'
This news comes after West recently took aim at Kardashian's parenting style in the song Eazy, in which he claims their children were left with nannies and Kardashian's TV crew.
The lyrics note, 'I got love for the nannies, but real family is better / The cameras watch the kids, y'all stop taking the credit.'