Warner Bros.
J.K. Rowling introduces us to the wizarding world of New York City in her screenwriting debut, Fantastic Beasts and Where to Find Them.
The setting for Fantastic Beasts is a 1920s New York City, struggling to reconcile the excesses of modernism and the conservatism of the early 20th Century.
In what can only be described as a resounding success, the story follows the misadventures of Newt Scamander (Eddie Redmayne), as he attempts to track down a menagerie of magical creatures across the city.
Warner Bros.
Much like the original Harry Potter series, Fantastic Beasts serves to both address yet also shelter us from contemporary issues: fear, depression and hatred of those who are 'different' to name but a few.
As such, the film represents a very welcome escape from the terrifying contemporary world we live in.
Rowling has struck gold with her placement of the story in this era, with the magic of the wizarding world finding a perfect home among the glamour and opulence of the time.
Warner Bros.
The film also successfully captures the dark and shadowy parallel-reality of a New York that's also home to poverty, organised crime and violence.
The essence of the time is masterfully captured across the film by costume designer, Colleen Atwood. When placed alongside James Newton Howard's score, we are quickly immersed in Rowling's world.
The 'no-maj' (American for Muggle) world is in the throws of the roaring twenties, but the American wizarding world is fearful, following the appearance of a mysterious ethereal ghost that is rampaging though the city.
Warner Bros.
The U.S. wizarding authorities are desperate to keep themselves hidden and are paranoid – desperately fearful of potential war and destruction.
After being granted entry by a typically-officious U.S. customs agent, a chance encounter with unlikely 'no-maj' hero Jacob Kowalski (Dan Fogler) and a classic suitcase-switch sets the story in motion.
Scamander's own luggage is filled with an impossibly-large array of fantastic beasts – think Mary Poppins taken to it's logical conclusion.
Warner Bros.
Redmayne's performance is a delight to behold as he interacts with humans and beasts with an effortless charm and a caring tenderness –  delightfully evoking both Dr. Who and David Attenborough.
We are also introduced to disgraced former-auror Tina Goldstein (Katherine Waterston) and her sister Queenie (Alison Sudol) who are eventually sympathetic to Scamander's cause and form the remainder of his cohort – their collective chemistry is a joy to watch.
Scamander is notoriously clumsy, a trait which continually irritates the American wizarding authorities. Their enforcer, Percival Greaves (Colin Farrell), is a formidable wizard whose disdain for magical creatures is quickly obvious.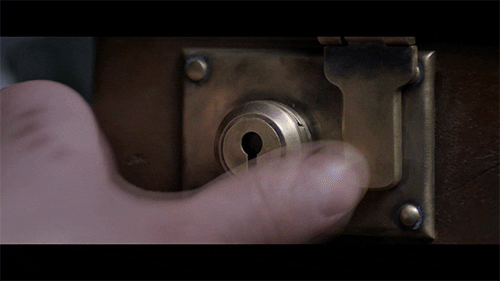 Equally menacing are the anti-wizarding activists, led by Mary Lou Barebone and her adopted son Credence (Ezra Miller) who are both mysterious and unnerving in equal measure.
Alongside the big names, we see some familiar faces – in particular, a delightful cameo from Ron Perlman, whose cigar-chomping character contains more than a hint of Clay Morrow.
The only criticism would be that Rowling has succumbed to her own imagination once again, with several characters and plot lines being introduced with little expansion or development.
Though with this being the first of five films, we may see these built on in the future.
For those not well-versed in the existing world of Harry Potter, the film will still be as pleasurable. Though as Rowling tends to do, there are countless nods to existing lore, for the more hardcore Potter fans among us.
On the whole, Fantastic Beasts is a highly pleasurable experience – 136 minutes fly past in a dazzling blur of colour  and noise that is to be expected from previous Potter partners, David Yates and David Heyman.
Their work successfully producing a warm and happy antidote to the bitter chill of 2016.
(Words by Stefan Jajecznyk)
Warner Bros.