Slavery is illegal in every country in the modern world, yet '46 million people' are still living as slaves.
Promise, who grew up in Nigeria, told UNILAD her story, and it's devastating.
It all started when she was just 17-years-old, Promise and her girlfriend were caught having sex so they were dragged outside and beaten – her partner didn't survive.
[ooyala code="hucXB3YjE6-id_KEULTd47UG1JAoggVz" player_id="5df2ff5a35d24237905833bd032cd5d8″ auto="true" width="1000″ height="1000″ pcode="twa2oyOnjiGwU8-cvdRQbrVTiR2l"]
She told UNILAD:
LGBT people are not allowed there, they see them as witchcraft. I was meant to be sacrificed to the gods to appease them for the crime I did, for loving a girl.
After she was beaten, she was put in a 'small prison' where she stayed for two days until a friend helped her escape. Promise said she ran to her auntie's place – and what happened next was heartbreaking.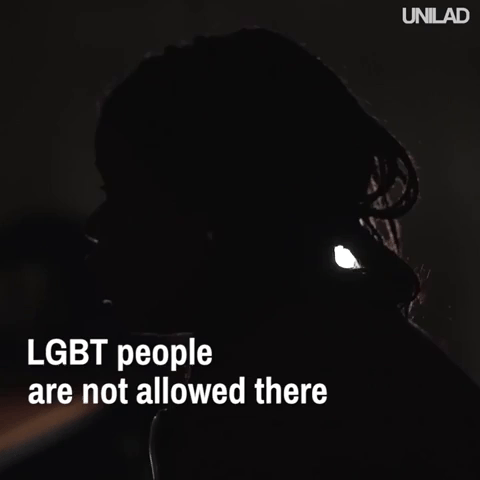 Promise was told to meet a family friend at Port Harcourt, the capital city in Nigeria – but she had no idea her aunt had sold her as a prostitute.
She said:
I had no idea I was actually walking into more serious debt. He told me he was going to give me a good education and make me a footballer, because that was my dream. I was a very good footballer, he just used that to capture my heart.
Promise recalled how she had her hair cut off and was forced to drink blood before being given documents to fly her to England.
Once she arrived at Heathrow, Promise was stopped and held by immigration officials because she was under age and she was placed in foster care.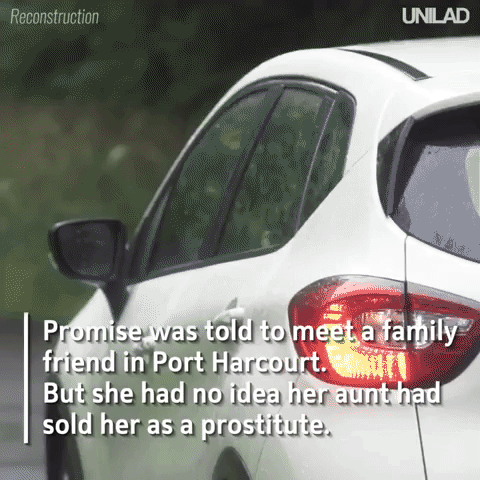 But Promise ran away from her foster home to find the man who'd brought her to England, thinking he would help her achieve her dreams.
She said:
He just woke me up and told me, 'it's time to pay me back the money I used to bring you to this country'.

When he took me to… I didn't even know what prostitution was, I didn't even know what sex slavery was. And then this woman came to me and told me some guys want me in the room.

They were just naked, staring at me like 'come on, I paid for it, come lie down'. He didn't even pay attention to me, he just lay me on the bed.

One told me to suck him off, the other one told me to 'bring your back', I was just like a pornstar. They don't care if the man has diseases, the more they come, the more you have to take them. And if you don't take them, you wouldn't even want to think about the beating you'll receive, so you just have to take the men.

It's endless, the number of men is endless. It was so horrible that I begged for death.
Promise said she had to do everything she was told to by the men who would visit her.
Adding:
If the man says he wants it without a condom, you have to do it, you don't have any choice.

If the man decides that he wants to fuck you in the mouth, you have to open your mouth for them to do it.

You don't have a choice.
She said her captors wouldn't let her go even if she'd finished the payment, she said they'd 'never let her go' and if you ran away and got caught, that'd be the 'end' of your life.
Promise's story isn't isolated, this is still happening.
The Salvation Army says 81% of UK adults 'accept the reality' that modern slavery exists today in every community.
Worryingly, records show a five-fold rise in the number of victims of modern slavery requiring its care since 2011.
Something needs to be done.