Viola Davis has revealed how a director once called her by his maid's name while discussing Hollywood's 'lack of progress' towards racial equality.
The Oscar-winner, who was recently speaking at the Cannes Film Festival, claimed that she's been subject to micro-aggressions throughout her career in the film industry.
Micro-aggressions are defined as 'a statement, action, or incident regarded as an instance of indirect, subtle, or unintentional discrimination against members of a marginalised group such as a racial or ethnic minority'.
The 56-year-old told Variety: "I had a director who did that to me. He said, 'Louise!' I knew him for 10 years and he called me Louise and I find out that it's because his maid's name is Louise.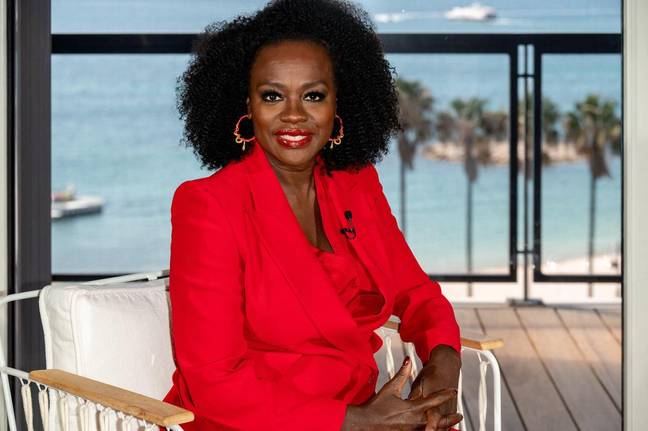 "I was maybe around 30 at the time, so it was a while ago. But what you have to realise is that those micro-aggressions happen all the time."
The Fences actor went into detail about the supposed lack of progress in Hollywood with regards to equality and how she is limit with what roles are on offer due to her skin colour.
She added: "If I wanted to play a mother whose family lives in a low-income neighbourhood and my son was a gang member who died in a drive-by shooting, I could get that made.
"If I played a woman who was looking to recreate herself by flying to Nice and sleeping with five men at the age of 56 — looking like me, I'm going to have a hard time pushing that one, even as Viola Davis.
"People can't reconcile the Blackness with the spiritual awakening and the sexuality. It's too much for them."
Davis went on to say: "It really gets on my damn nerves. It breaks my heart and it makes me angry
"A lot of it is based in race. It really is. Let's be honest. If I had my same features and I were five shades lighter, it would just be a little bit different.
"And if I had blonde hair, blue eyes and even a wide nose, it would be even a little bit different than what it is now.
"We could talk about colourism, we could talk about race. It p****s me off, and it has broken my heart — on a number of projects, which I won't name."
Davis is set to star in the upcoming biopic titled The Woman King and will be featured alongside John Boyega and Lashana Lynch.
The synopsis reads: "A historical epic inspired by the true events that happened in The Kingdom of Dahomey, one of the most powerful states of Africa in the 18th and 19th centuries."