Facebook
An American man has been jailed for breaching a restraining order after he 'liked' a series of photos and videos on his ex-girlfriend's Facebook page.
It turns out that a 'no-contact restraining order' literally means NO contact, much to the surprise of 26-year-old Justin Bellanco of Pittston, Pennsylvania.
Bellanco's former girlfriend, April Holland, gained a protection from abuse order on July 28 after he threatened to kneecap her so he could see her suffer.
Harrisburg Magazine
A restraining order was then served on Bellanco on August 4 that would prohibit him from contacting Holland for one year. He lasted less than one week, in which time he 'liked' 22 photos and videos on her Facebook page.
Digging himself a deeper hole, Bellanco was then spotted by Miss Holland as she left Pittston City Hall – moments after the order was served on him.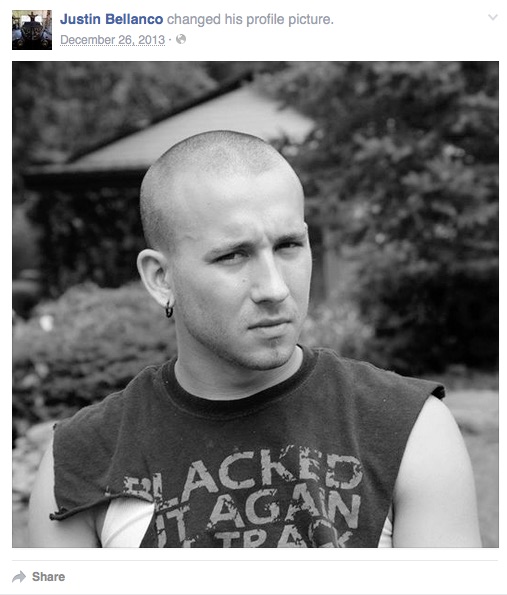 He argued to police that he was coming from his house, which is in fact nowhere near the city hall. But coincidentally, the government building is just 100-yards from Miss Holland's address.
A judge eventually released Bellanco back onto the street with an unsecured bail of $5,000 (£3,200).
But in another twist to the tale, it seems Miss Holland is not completely innocent in this messy affair. Court records indicate that in 2014, a similar protection from abuse order was granted to Bellanco after she choked him while he escorted her from his property, but it expired in April of this year.
Now that is one seriously messed up relationship.
An NCTJ Journalist with an MA in Sports Journalism, Kieron is an experienced social media journalist who has worked in the industry since 2015. His experience includes work with ITN, the MEN, WISH/WIRE/TOWER FM, and 8:50 Sports Digest… not forgetting his time at ASDA.