Microsoft HoloLens Commercial Version Now Available
Microsoft just declared the HoloLens fit for business with the release of a new commercial kit.
When the HoloLens was first unveiled it grabbed every gamers' interest and with its capabilities, developers weren't too far behind either.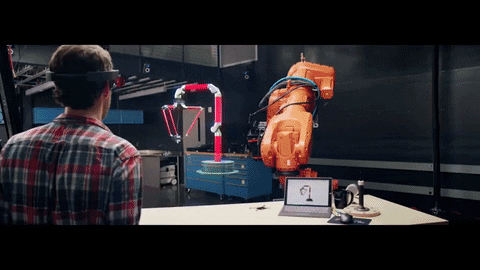 HoloLens
Microsoft is a huge business unit and wants to continue their hand in the commercial, business world with the launch of their new HoloLens Kit.
Microsoft HoloLens Development Edition
Clicker
Carrying case
Microfiber cloth
Charger
Micro-USB 2.0 cable
HoloLens Commercial Edition
A developer kit is already available, however, the commercial version brings new features designed especially or business. No word on pricing yet, but below are what you can expect if you invest in the HoloLens Commercial edition:
Kiosk mode  . With the HoloLens kiosk mode, you can limit what applications use to allow a demonstration or use it as a showcase of experiences.
Mobile Device Management (MDM) for HoloLens.  Your IT department can manage multiple devices simultaneously HoloLens using solutions such as Microsoft InTune. You will be able to manage settings, select applications to install and configure security settings tailored to the needs of your organization.
Identity. Azure Active Directory and the next generation of Azure to unlock PIN.
Windows Update for Business. Controls operating system updates
Data security.  The BitLocker data encryption and secure boot is enabled in HoloLens to provide the same level of security protection than any other Windows device.
Access work. Anyone in your organization can connect remotely to the corporate network through a virtual private network in a HoloLens. HoloLens can also access Wi-Fi networks that require credentials.
Windows Store for Business.  Your IT department can also set up a private company store, which contains only your business applications specifically for use with HoloLens.
Releasing the HoloLens for business use will open up plenty of possibilities with how architects, car manufacturers, to name a few, design and create products. It could even help the education sector with a better way of interacting with design, blueprints and encourage creativity.