Toddler Orders Almost $2,000 Worth Of Furniture Online
Toddlers can take a lot of looking after but this New Jersey tyke takes the biscuit after racking up an online shopping bill of almost $2,000.
The mishap occurred after 22-month-old Ayaansh Kumar's mother, Madhu, had been browsing Walmart's website on her phone and put a whole load of furniture in her online shopping cart, with the intention of only buying a few things to decorate their new home.
However, box after box of new furniture started being delivered to the house, and nobody could figure out who'd ordered them – until the finger of suspicion fell upon Ayaansh.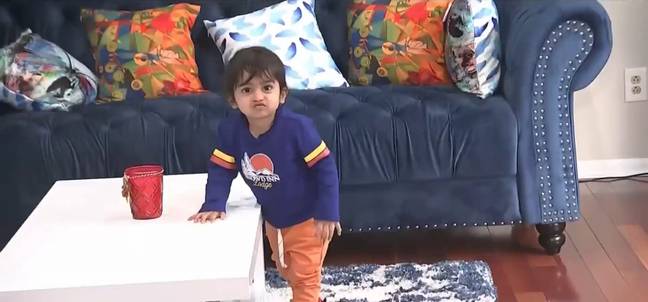 Per NBC, it turns out that the clever toddler had been paying close attention to his parents and older siblings when shopping online, and decided to have a go himself.
Fortunately his family has been able to see the funny side, helped in no small part by the full refund they'll be getting when they return all of the furniture.
His mother said her son was 'so little' and 'so cute', and explained that the family had been 'laughing that he ordered all this stuff'.
The Kumars are planning to wait until everything has been delivered before sending it back, and are thinking of keeping a couple of things as mementos of the time their youngest child racked up a shopping spree of almost $2,000 worth of furniture.
Still, it might be worth beefing up their cyber security, and Ayaansh's father, Pramod, reckons it's time to 'put tough passcodes or face recognition' on the family phones to stop something like this happening again.
A toddler mistakenly spending a couple thousand dollars on furniture is very funny, less so if it happens again, and especially if the place you buy it from isn't as willing to offer a refund.
Still, when it comes to moments a family can look back on and laugh, the week the Kumars received box after box of furniture because 22-month-old Ayaansh spent $2,000 on mum's phone is definitely one to remember.